Located in Melrose Park and North Rocks
ONLINE CLASSES NOW AVAILABLE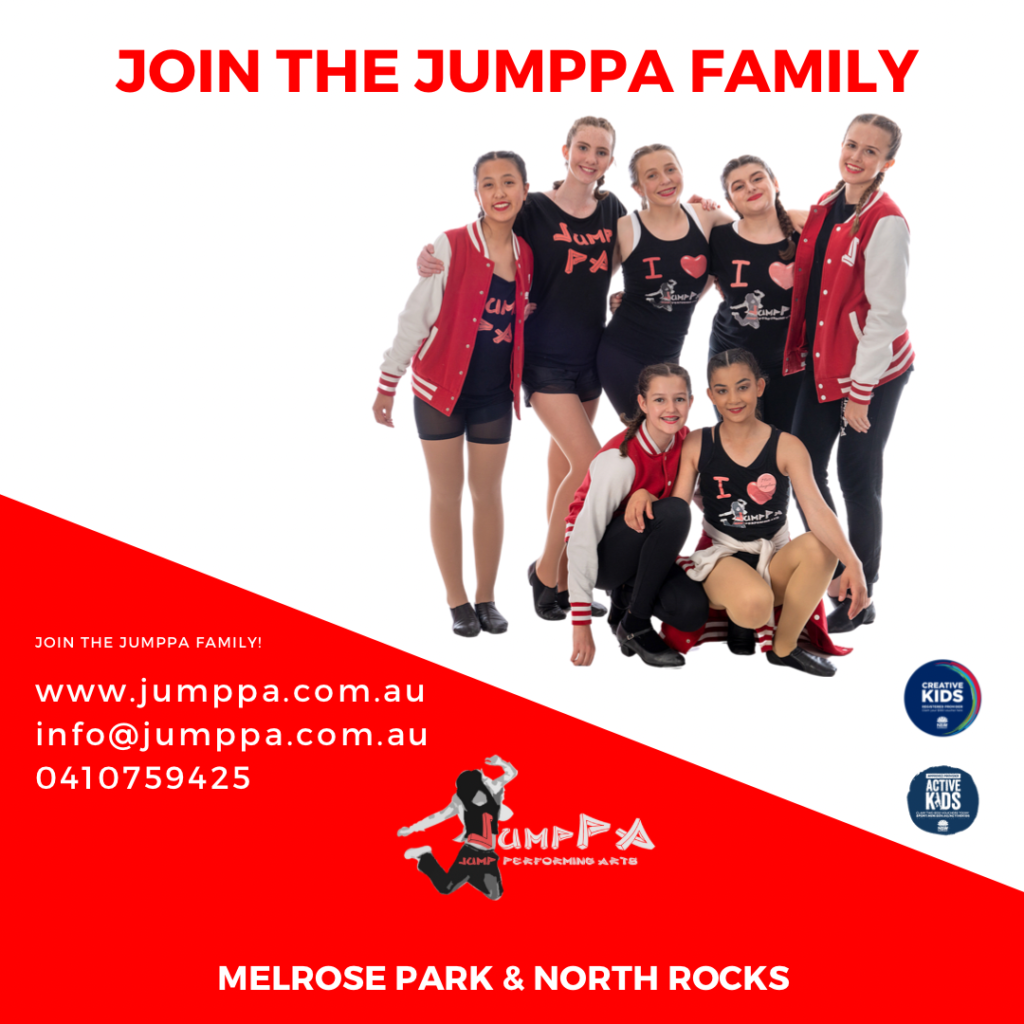 (Enter code XPQEKXTQ when required)
Photography by Phillippe Penel Photography
---
What's happening?
Today is my 10 year anniversary of becoming a studio owner. One of the best decisions I have ever made. From Reach For The Stars and DLD to Jump Performing Arts.

I have made life long friends and too many wonderful memories to count. Thank you to everyone who has made it possible especially my amazing teaching team and my parents.

Here's to the next 10!

Love you all & keep dancing ❤️ ... See MoreSee Less
Congratulations !! I can't believe it's been 10 years. Thank you for being an amazing teacher and giving our family so many memories to cherish ❤️
Wow 🤩 congratulations! So many great memories over the years, thank you!
Congratulations on your 10 year anniversary 👏🏻🍾🎆 Here's to another fantastic 10 & many more years 🥂 Jackie & Narkhia 😘
Happy 10 year anniversary Lisa May ! Such an inspiring teacher xx
Congratulations Lisa May, you've done really well!!!
This is from the wizard of Oz... congrats on your 10 year anniversary lots of great moments ❤️